La Raza Historical Society
It was a significant honor for the Nuñez Community Foundation to able to contribute $25,000 to this important endeavor that will help preserve the region's rich cultural heritage and showcase the contributions of the Latino community. The giving of a Native American blessing and the attendance of Chiechi family members and of Mr. Frank Grilli made the event all the more noteworthy. The Chiechi family of Italian immigrants in 1913 purchased the home, and the family of Mr. Grilli, also of Italian immigrant heritage, previously owned the land now known as History Park. Read more about the grand opening of the La Raza History House and its multi-cultural lineage here: Latinos find a place of their own at San Jose's History Park
Billy DeFrank LGBTQ Community Center
It was a great pleasure for Bob Nuñez, president of the Nuñez Community Foundation to present an 85-inch television and one year of Comcast cable service to the Billy DeFrank LGBTQ Community Center in San Jose. Board President Gabrielle Antolovich received the gift on behalf of the center. It is our honor to make this contribution to an organization that plays such a significant and historic role in supporting, protecting and bringing together the San Jose/Silicon Valley LGBT community and its allies.
Moon Festival
The Nuñez Community Foundation had a great time at the Moon Festival. This fun, cultural event is known as the Vietnamese Mid-Autumn celebration, or Tet Trung Thu. In Vietnam, this traditional festival for children marks the end of the rice harvest. This years celebration included a customary lion dance, lantern making and moon cakes, as well as a talent show.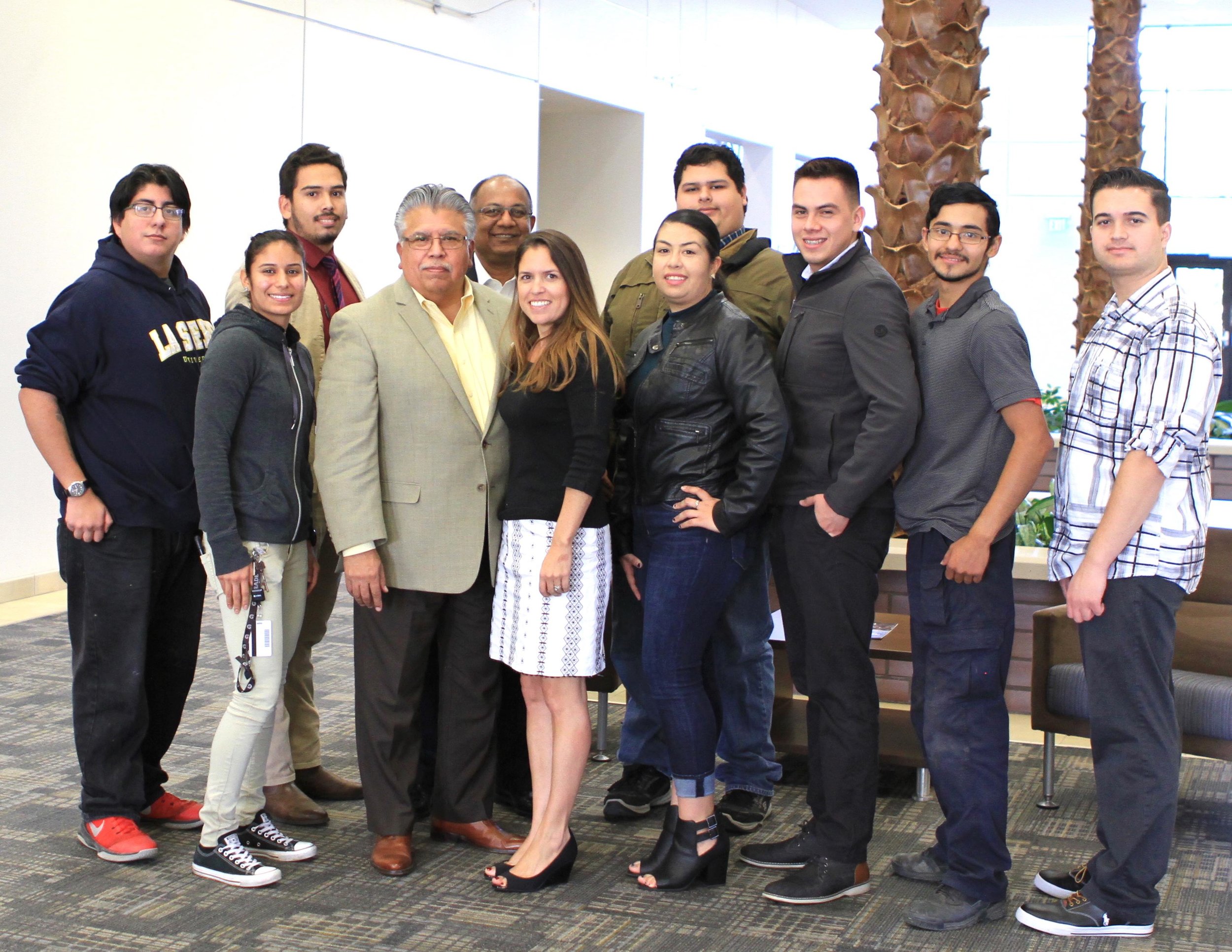 Hispanic Business Incubator
A group of La Sierra University students, including members of the Hispanic Business Incubator meet with Bob Nuñez, President of The Nuñez Community Foundation, Kelly Kuhn, and Dr. John Thomas, dean of the Zapara School of Business. The Nuñez Community Foundation donated $25,000 to the business school for its incubator program.
The Nuñez Community Foundation